Trenchracing.com, the Street Racing destination is coming back from a long sleep!
From 2002 to 2008, slowly but surely we did become one reference destination for street racing videos and street racing cars enthusiast! There was over 100's of new car pictures posted by our community every day, there were new videos uploaded every week. It was the old days of the internet. We made it up to 260 000 members!
Then took a short pause for the next 10 YEARS! God! WHY ?? To be explained in another post. 😉
Look at some pictures below for the nostalgic.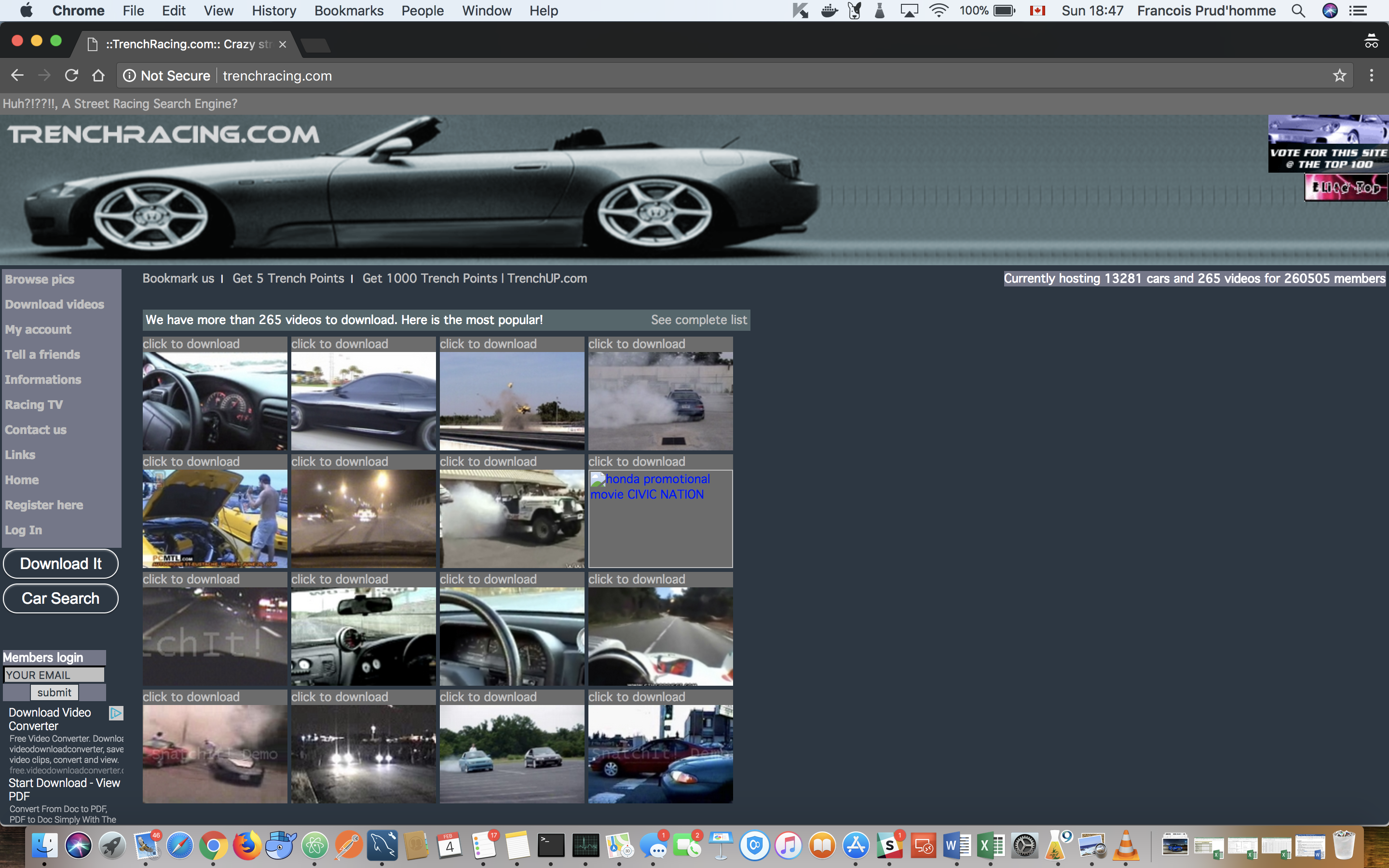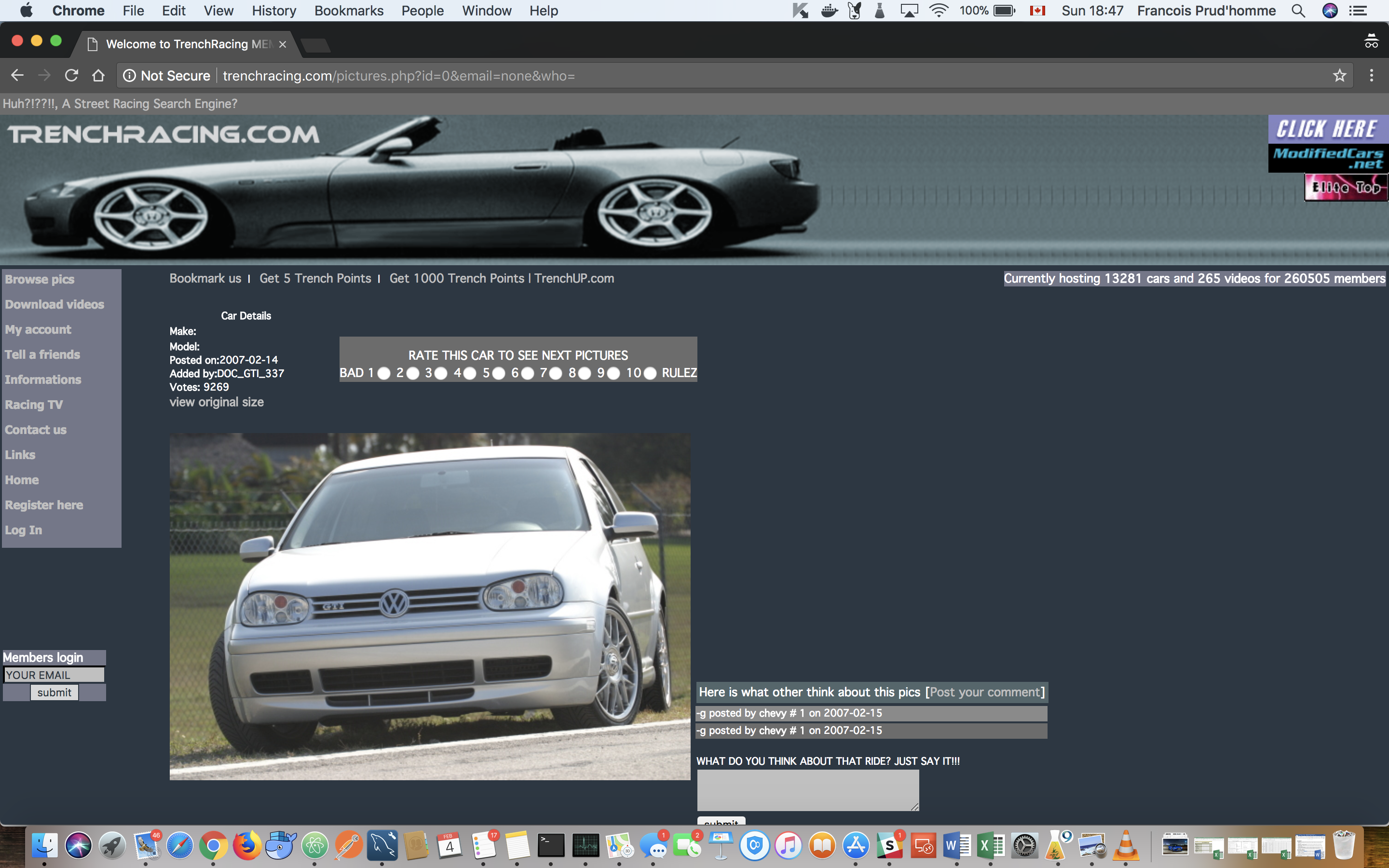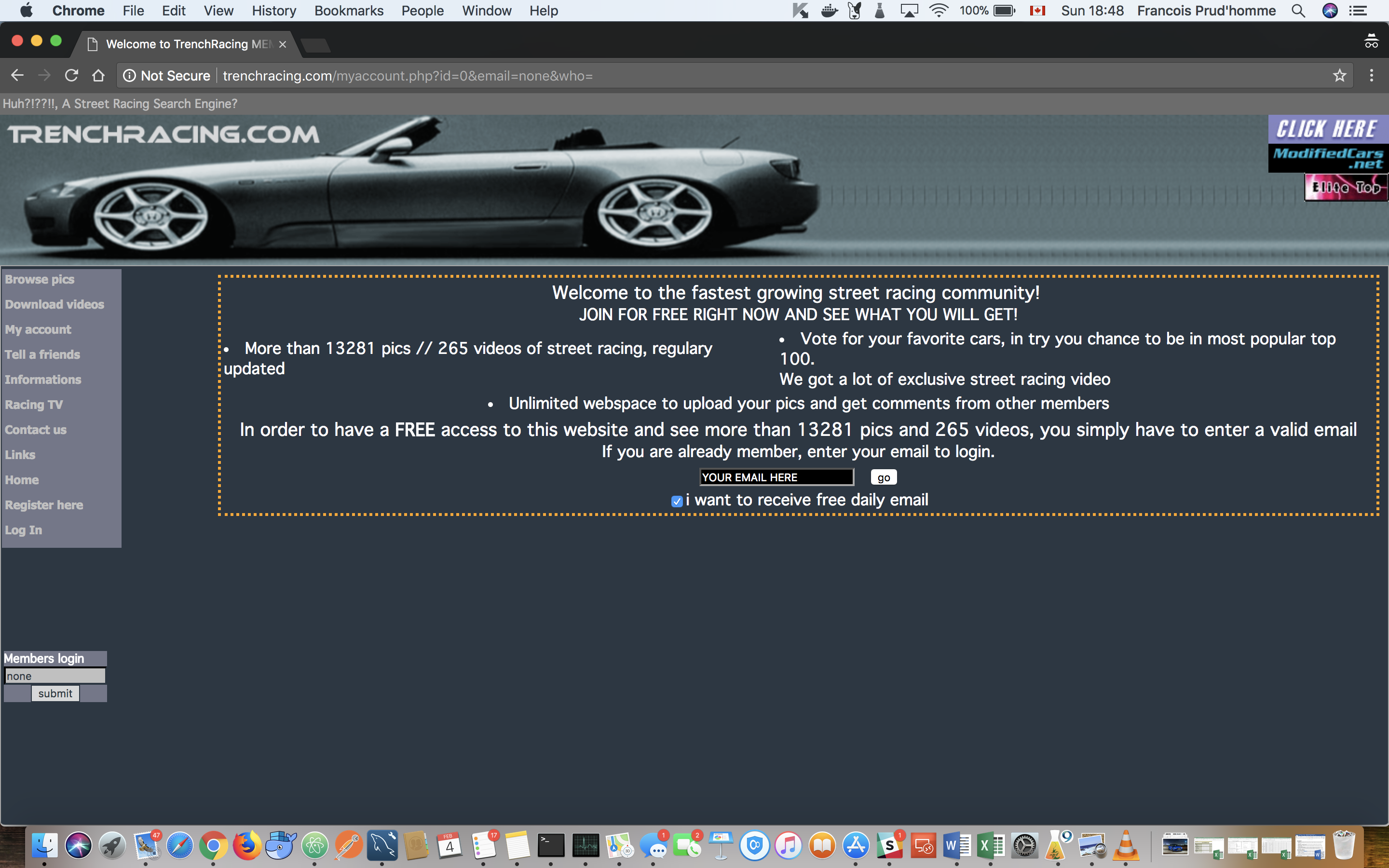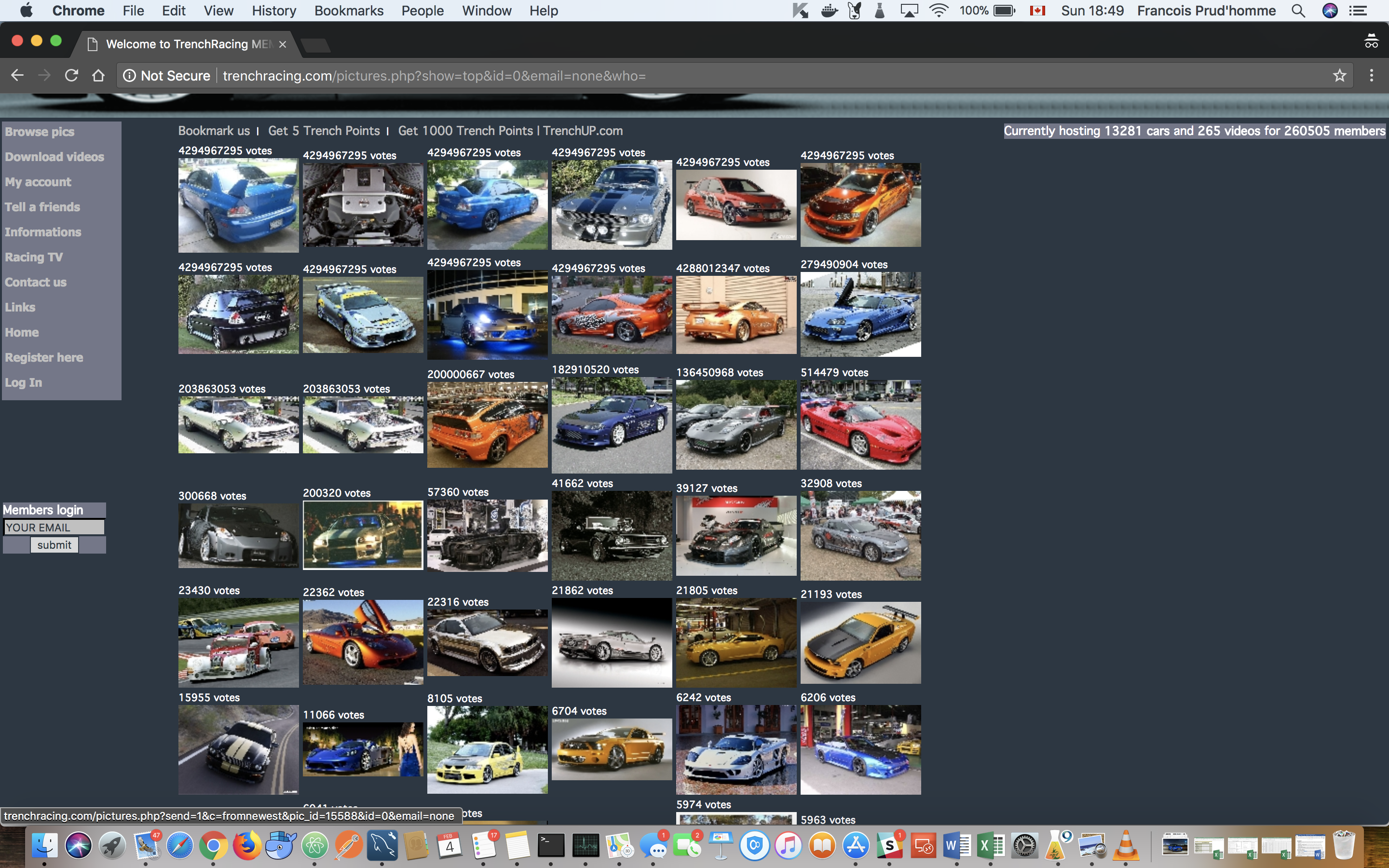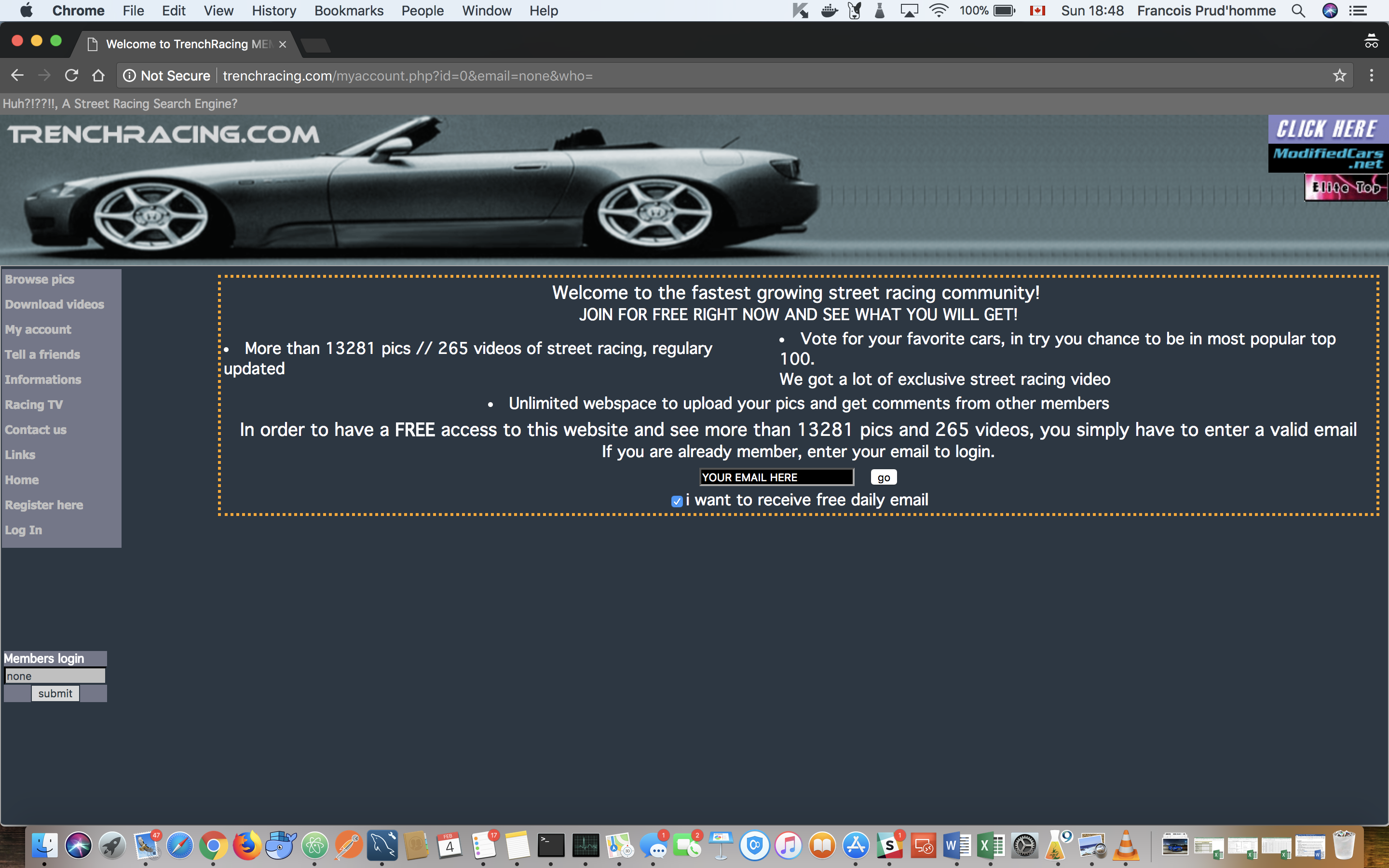 And now what? Well, we have 1 main goal, become the biggest and fattest car enthusiast destination.
Grow our member list to 500 000 (Currently at 200 000)
Grow our exclusive member car pictures count to 400 000
Help us get there by uploading your awesome car pics. . On our list, we will feature more post blog of cool car videos and news. We are planning to bring bag the notorious Trench Point systems and bring more exclusive and user-generated content on the platform as you will ever see anywhere else.
For the best street racing car videos, don't miss our Trench best's car videos picks page updated frequently here
You can also take a look at our youtube channel that features our old user-generated street car racing videos